Timeless Elegance and Functionality
Collection of 20 westside Townhomes
Your life story begins at Laurel32 located in Vancouver's west side, a collection of 19. 1-4 bedroom signature townhomes in two timeless elegant buildings. Laurel32, celebrating British architectural style, integrates into the traditional style of Shaughnessy, highlights his historical heritage.

Laurel32 townhomes are carefully planned and detailed, and have been created for modern family living with contemporary and minimalist concept.
1, 2, 3 AND 4 BEDROOM TOWNHOMES

Where the rhythm of the city meets the tranquility of the home
ClASSIC WESTSIDE

tranquil · connected · convenient
Laurel32 neighbours beautiful, spacious parks and green spaces, having a quiet, calm character with tree lined streets.This latest development stands only a few steps away from the Queen Elizabeth Park to the east and Van Dusen Botanical Garden to the west, offering wonderful places for an afternoon walk and views of nature.

A quick walk takes you to the Cambie Corridor, showing the bustling city scene and urban convenience. Top ranking schools, community centers, supermarkets, major banks, local restaurants, skytrain stations and services you need for daily life are all within a short distance.
register today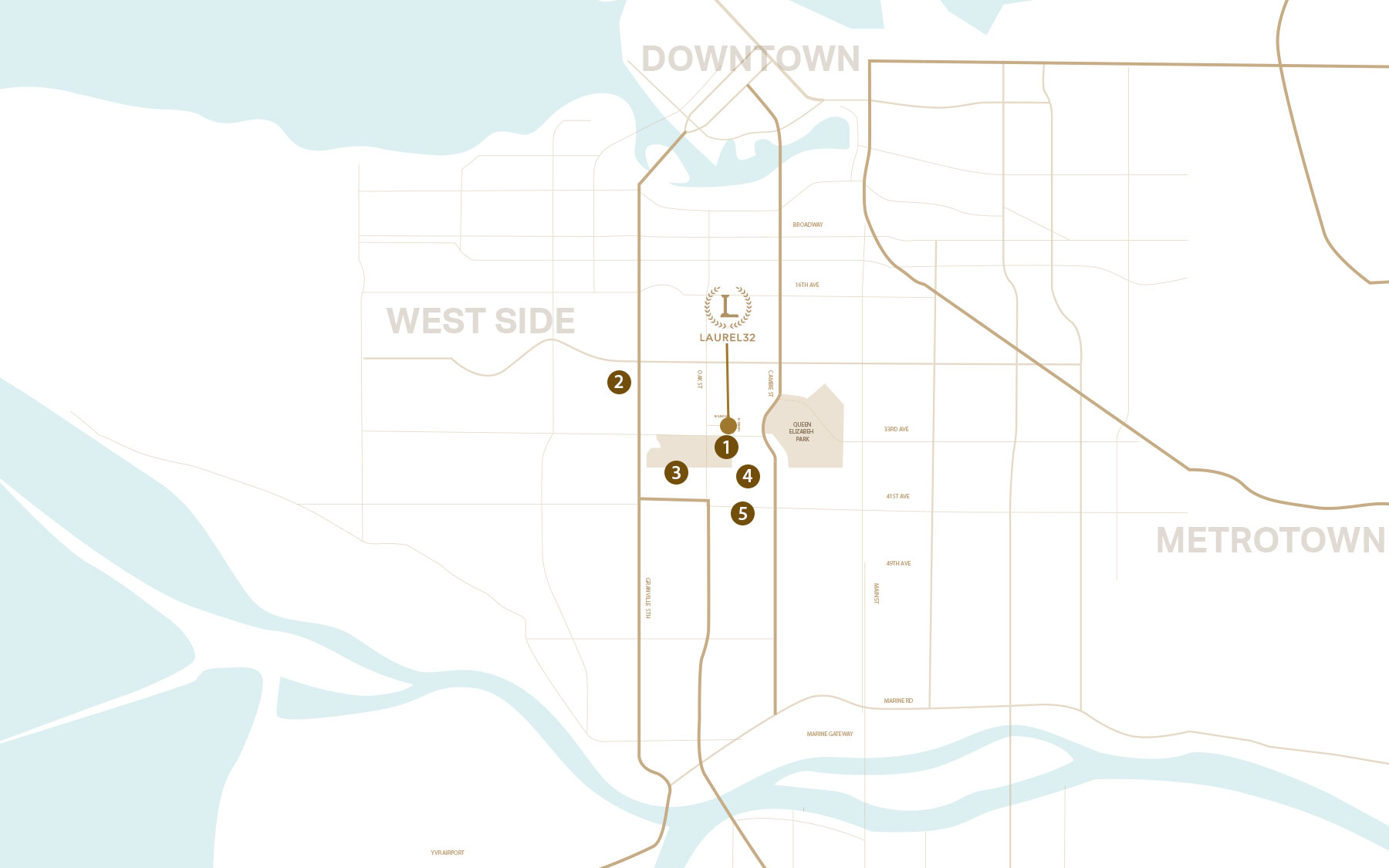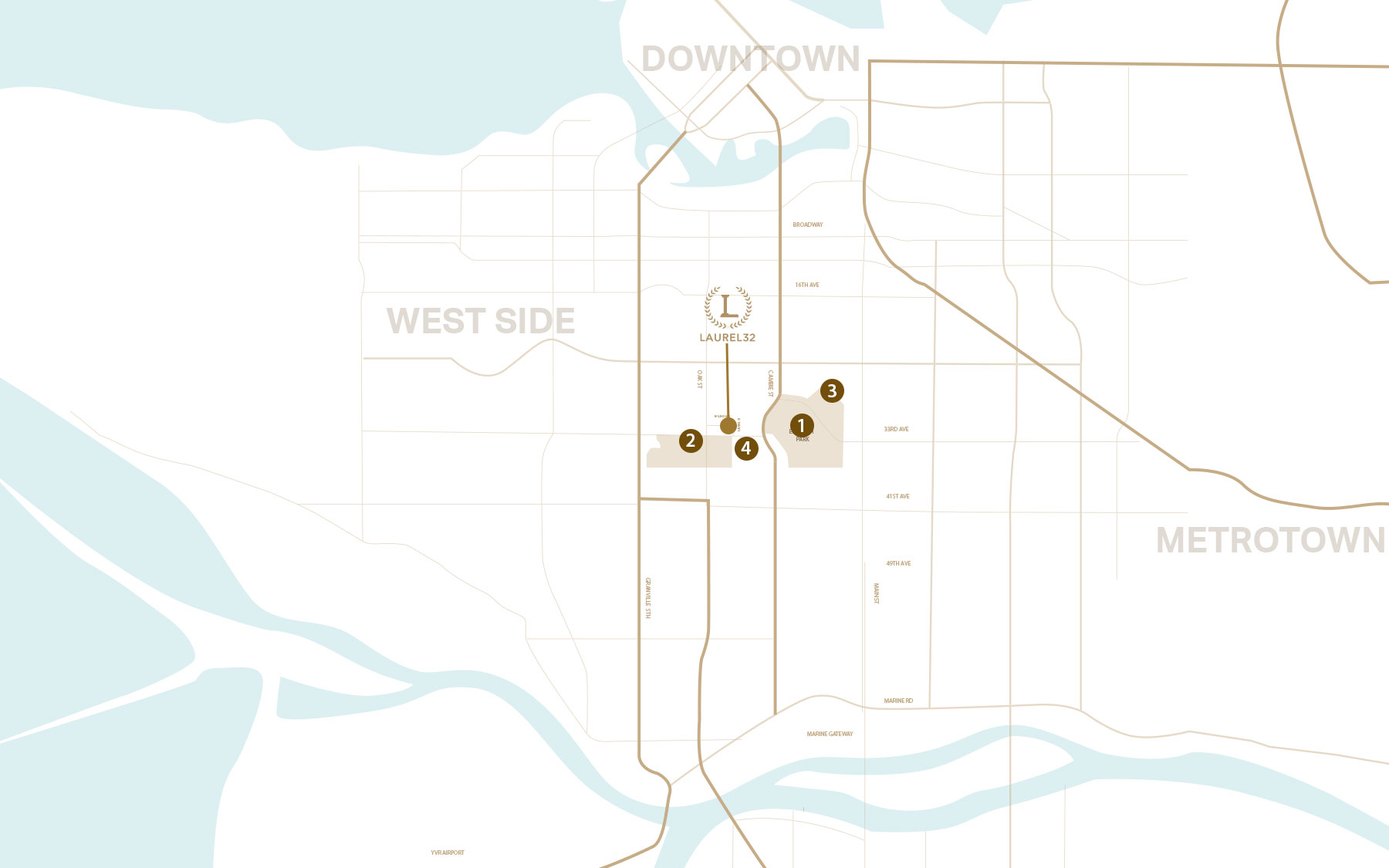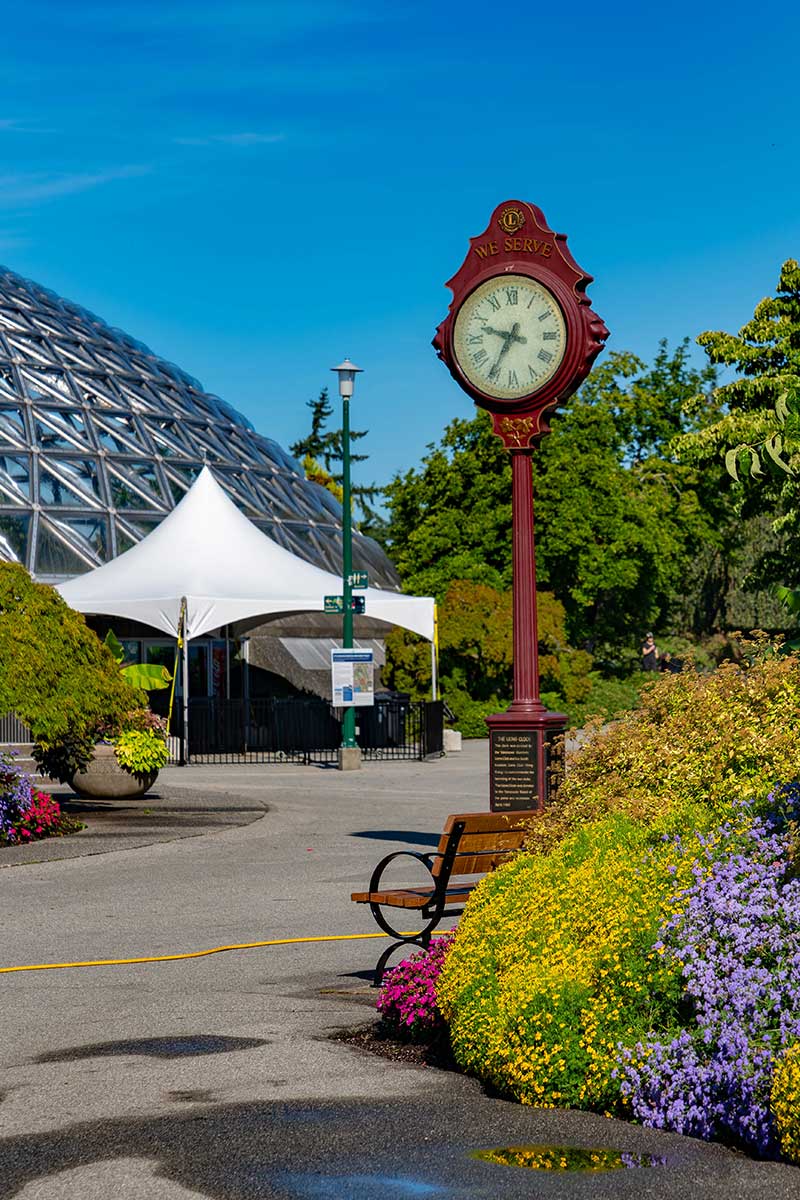 EVERYTHING WITHIN REACH
10 minutes to Downtown Vancouver
3 minutes to Oakridge Centre
2 minutes to iconic QE Park
4 minutes to Vandusen Botanical Garden
4 minutes to Safeway King Edward Mall
1 minutes to Eric Hamber Secondary School.
3 minutes to near future 33rd Ave Skytrain Station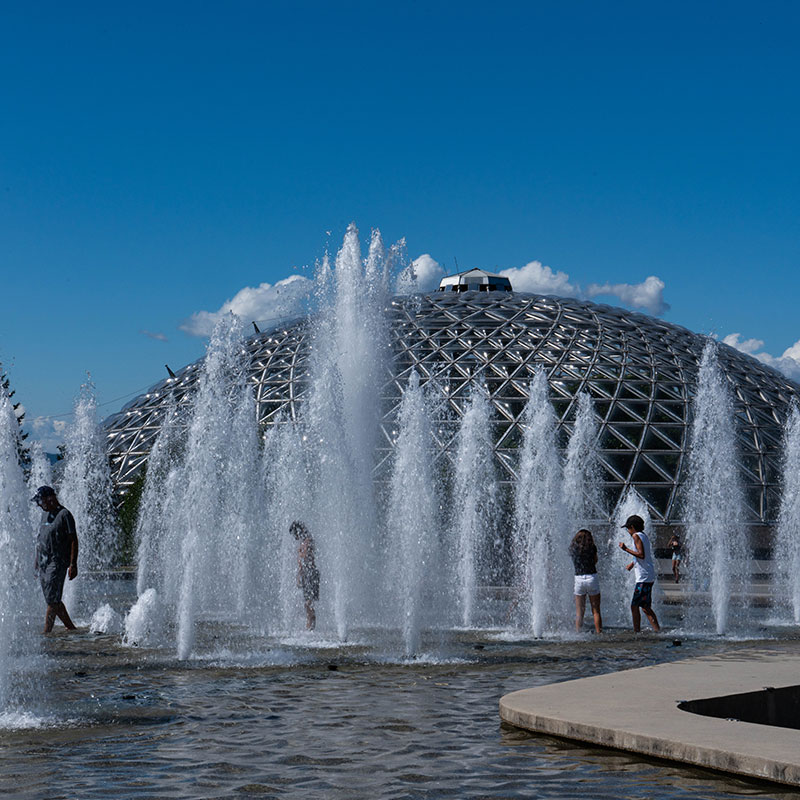 A NEW STANDARD OF ELEGANCE AND LUXURY
Laurel32 aims to set a new standard of luxury, comfort, and elegance with its captivating quiet presence, modern exterior with the latest itech-enabled design.
Contemporary kitchens offer durable cabinetry With PT( PerfectSense Topmatt)surface's panel And hardwares from first well-known brand BLUM.

A premium MIELE appliance package for effortless entertainment, and innovative Design for practical utility, elegant appearance and Fusion of comfort and convenience.
Premium floating vanity with huge mirror & creamy LED lighting.
Wall-hung WC with its concealed tank, hardware, and raised bowl in some en-suites.

Frameless glass-enclosed stand up showers with Awaken rain head creating the experience of walking in a warm rain shower.

Porcelain tiles and soaking tubs offer a SPA-like escape. Stunning champagne bronze or matte black fixtures from Kohler in your choice.
Ador development is committed to building timeless, functional and efficient.

The building finishes are made up of red bricks and beige stucco recalling classical British architecture with its clean and sophisticated look.

This is classic west side gem !
A nature extension of Each home, Laurel32's private spacious rooftop spaces, offering sweeping views of Vancouver and Landscaped yard, give you so many ways to live your best life.
COME HOME TO
A NEW WORLD
Laurel32 craft unique residences from the rarest materials. Every room is a wonder of technology. Once you experience the innovative design inside Laurel 32's homes, you'll wonder why every home isn't like this. In terms of energy efficiency, the usage of high-performance HRV system and air source heat pump system improve comfort and minimize energy consumption.
We strive for excellence. This has always been the motivation and goal for our homes. Our mission is to create distinctive homes with superior quality, where you and your loved ones can thrive in an optimal environment, feeling safe, secure, and connected. Providing maximum comfort and livability is at the forefront of our thoughts as we craft modern, state-of-the-art homes for a well-balanced, integrated lifestyle.
2021-09-15
It looks like is finally starting to cool down, and fall is definitely my favourite season, how about you? We get a lot of discussion about the interior layout design
2021-07-16
Loving the beautiful texture in this stunning kitchen by Ardor Development! Look at that gorgeous exposed stone and brass hardware!
2021-07-02
Welcome to Laurel32's world! Decoratng a home should be like a book-where you enjoy te journey rater tan te end.